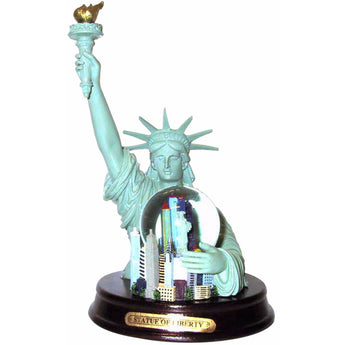 Statue of Liberty 45mm New York City Snowglobe- Ultimate Gift
Regular price $19.99 Sale
Officially Licensed Authentic Product. Ships from New York, NY
This is the ULTIMATE New York Souvenir.
Statue of liberty New York's most iconic statue and a beacon for freedom and democracy. Holding the world famous new york city skyline in a 45mm snowglobe!
You will not find this anywhere else! Perfect gift, home decor, party novelty and many more uses!!
Ê