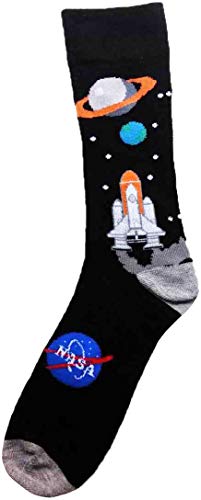 NASA Space Socks Unisex (Men/Women/Kids) Official
Regular price $14.99 $14.99 Sale
?  NASA Astronaut Socks  ?
"One small step for man, one big leap for mankind" - What ever the journey it starts with a snazzy pair of socks.
While we cant say these socks will take you to outer space; at the least, you'll have the coolest socks in the galaxy. 
? We at CityDreamShop are a premier manufacturer of all things NASA. 
? Officially licensed, these socks feature both the retro and newer NASA emblem on an iconic space walk image.