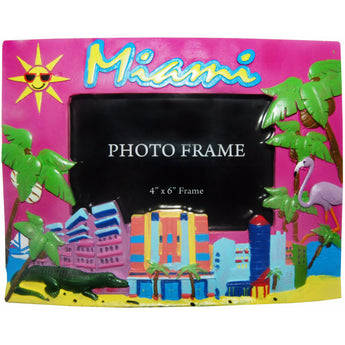 Miami 4x6 Souvenir Picture Frame
Regular price $15.99 Sale
Want to make your trip to Miami last a lifetime?
Our Miami 3-D Colorful picture frame features the famous south beach and its best hotels, Flamingos, Gators, palm trees and everything else that makes miami great!
A picture is worth 1000 words but this picture frames only costs $13.99!
Outside dimensions of frame is 6" high X 8" wide. Fits a 4" X 6" picture. Constructed of pewter metal and glass front.