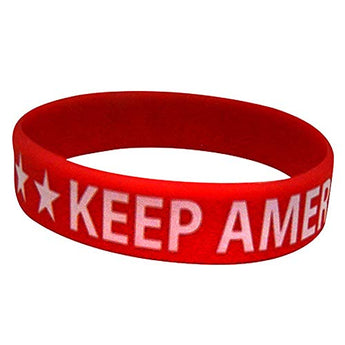 CityDreamShop Keep America Great Novelty Inspirational Rubber Wristband Bracelet Souvenir
Regular price $5.00 $5.00 Sale
Keep America Safe Novelty Inspirational Wristband Bracelet Souvenir
The exclusive motivational bracelet features the great America's safety. 'Keep America Safe' slogan is printed on the wristband which makes it an inspiring wristband. The souvenir is perfect for all day long wearing. The message is to help stimulate, motivate and keep you positive all day! For Athletes, Sports Enthusiasts, Teachers, Students, Employees anyone! Share with your family and friends! It can be an exclusive gift for you and for the people who loves America. You can also get this souvenir as your own classic collection.
Inspirational Wristband for motivationg you all day
Makes for quiet a novel gift that you can use everyday.
High quality material
Keep this souvenir as your own classic collection.
All of our gift items are backed by our manufacturer's money-back guarantee ensuring you receive a quality product free from defects.