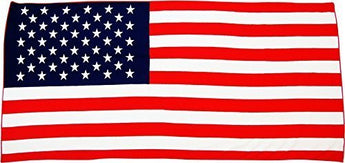 American Flag Patriotic 30x60 inch USA Beach, Bath, Kitchen, Pool Towel.
Regular price $10.92 $10.92 Sale
This towel is great to use on the beach to dry up and lay down. It is great for using out of the pool and shower. Very comfortable material, 30x60 in and great product to show your patriotism.